Luang Prabang is not only the city of "a thousand temples" but also has "a thousand traditional craft villages". The Ban Phanom village is certainly one of the districts finest, and one of the places to visit during your tour of Laos.
Located on the bank of the Nam Khan River, about 2kms from the Phon Phao temple, in the north of Luang Prabang, Ban Phanom is a village steeped in traditional textile making. As a result, most villagers live thanks to the woven products sold at the night market in Luang Prabang.
This village was once one of the biggest suppliers of textiles to the Royal family. It is very rich in culture, history and weaving experience that you can find in very few villages of Laos, for example: Sam Neua, Luang Namtha, etc.
The weavers of the village today still use the same models and techniques as in the past. Most of the textile production applies a technique that couples silk and cotton. That means the weft is made of cotton yarns, while the patterns are woven from the silk. Many families in the village work in their small workshops as a cooperative that provides several manufacturers. The price of textile products is fairly affordable and always negotiable.
Besides buying souvenirs and learning about the culture of the village, you can also take a bicycle tour and make further discoveries further afield.
Ban Phanom receives many tourists every year thanks to its cultural and traditional beauty. If you want to see local people make textile products and buy them on the spot, it is absolutely necessary to go there. It will take about 10 minutes in tuk-tuk from the center of Luang Prabang; otherwise you can go there by bike but please note that it is quite an undulating course to travel.
After the visit of Ban Phanom has ended, you can also visit the nearby Phon Phao village, or further, see Henri Mouhot's grave and the elephant camps.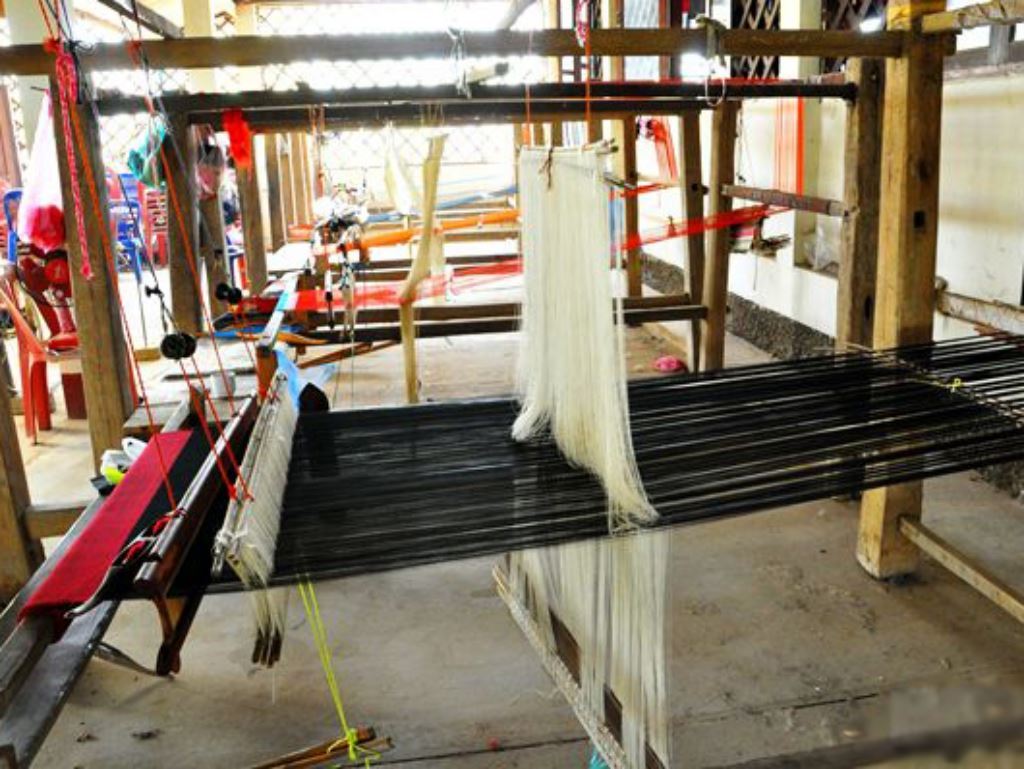 attractions.attractiontours