Wat Sene Souk Haram (Wat Sene) in Laotian means the "temple of a 100,000 treasures". Indeed, it is one of the most beautiful temples of Luang Prabang, and should be on the list of places to visit when you tour Luang Prabang.
Founded in 1718 by Tia Tiao, under the reign of King Kitsarath with about 100,000 stones from the Mekong River, the temple is directly on the main road. It consists of an ordination hall, a stupa, a pirogue shelter (there are two very beautiful pirogues, used during the pirogue races in August or September), a drum tower and several koutis.
Wat Sene was restored in the 1930s and again in 1957 to celebrate the 2500th anniversary of Buddha. Now the temple is known as one of the best places to visit in Luang Prabang.
The temple is covered with yellow and red tiles; it is the first one applying this style of color in Luang Prabang (now you find the same at Wat Nong Sikhounmuang). This place houses the Patriarch of the monks of the city.
From the outside, Wat Sene seems like a splendid palace without a door but with a three-tier roof. It has a thickly gilded facade and a wooden pediment complexly carved with wondrous floral spirals. Next to its flanks, at the entrance, are two gilded guardian tigers.
Wat Sene is truly a masterpiece of Buddhist architecture that you should not miss during your time in Laos.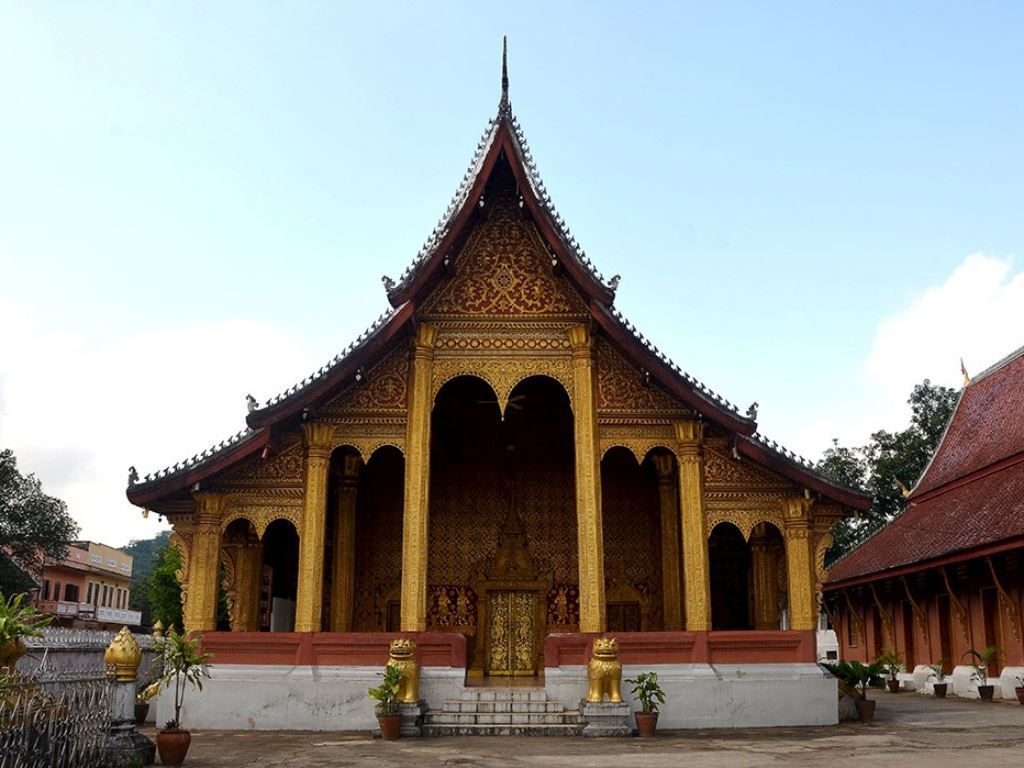 attractions.attractiontours