If you enjoy a stroll while admiring all the pretty villages, the sweet Nam Ou river and the green range of mountains, Muang Ngoi Neua would surely satisfy you. This small village nestled about 170 km northeast of the Luang Prabang City. This place is an ideal stopover for tourists looking for authenticity and calm. Muang Ngoi is divided into two parts: on one side closest to the Nam Ou River, guest houses, restaurants and places for tourists ; On the other side, the homes (often pretty chalets on stilts) of the villagers with trees and mountains. This village has a pretty lively river quay.
Indeed, although in recent years, Muang Ngoi looks more touristic with many more restaurants, hotels and cafes than before, its atmosphere still remains peaceful even from time to time, you will find yourself in an ancient village far from the modern life with the tumultuous cock-crow at the banks of the river, the sound of the children playing and with the cows bathing.
Sailing along the Nam Ou while contemplating the rustic aesthetics of the village and the undulating mountains in a continuous way is a pleasure much appreciated by travelers coming to Muang Ngoi. Around this town there are some other ethnic villages such as Bana, Huay Bo, and Huay Sen. You can walk about 30 minutes from Bana to visit Tham Kang Cave,but you would need a bike or a scooter to discover all the surroundings of Muang Ngoi.
The only way to get to this village is to take the boat from Nong Khiaw - the Muang Ngoi's elder sister or from Muang Khua (in Phongsali province). Then you will be attacked by all the guest houses of the village which are generally rooms in the form of bungalow with a view on the Nam Ou river.
As for the dishes at Muang Ngoi, some restaurants offer local cuisines, others offer buffets, waffles, cakes, sandwiches, fruits...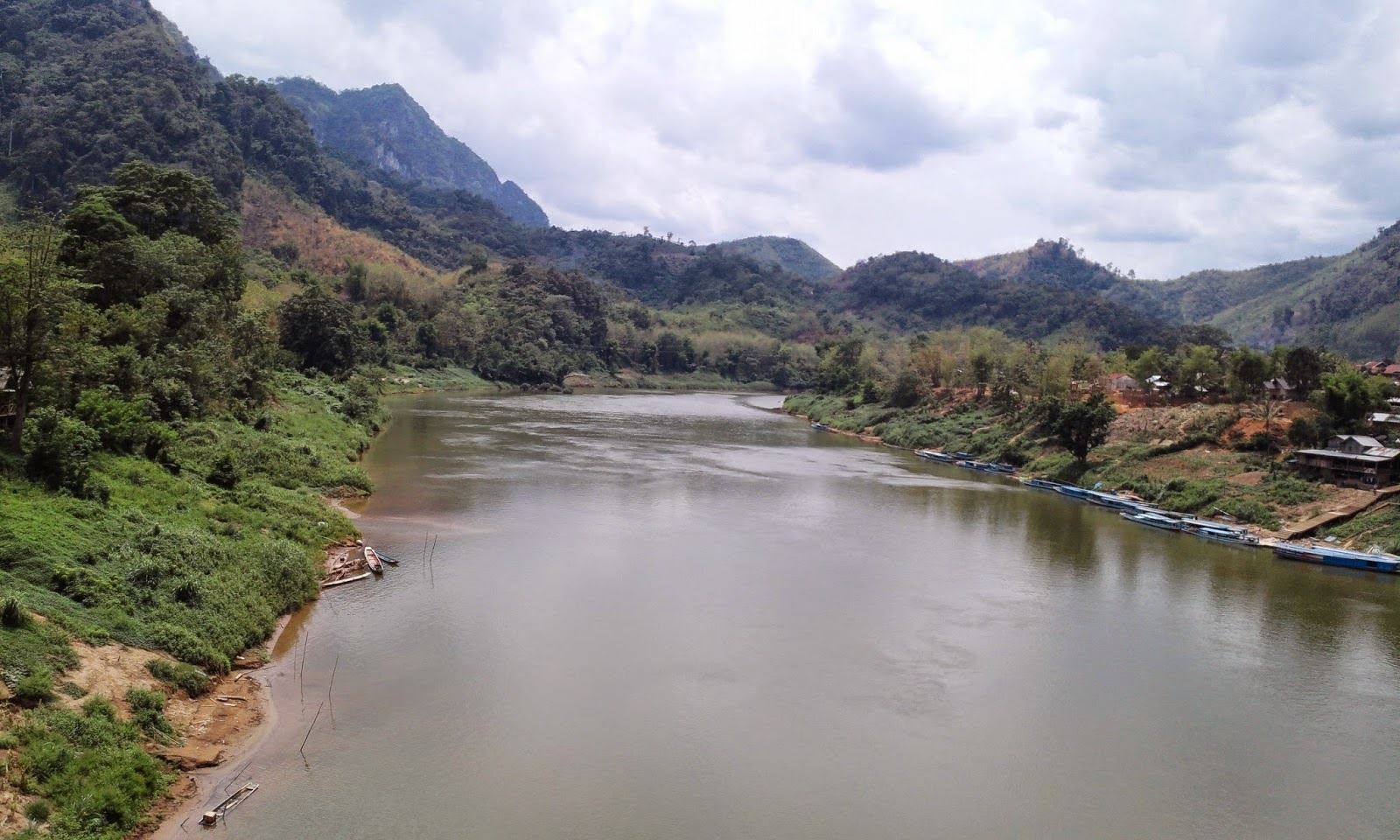 attractions.attractiontours