Wat Mai Temple (Wat Mai Suwannaphumaham) is in the group of the largest and most charming temples of Luang Prabang. This is why this temple is very important in the Laotian life, especially during the New Year (Boun Pi Mai). Meanwhile, the Laotians of all regions celebrate the three days holiday by watering deferentially Buddha statues and praying.
Founded in 1780 by King Anurat, Wat Mai means "the New Temple" in Laotian, located just 1 km from the city center and near the Royal Palace Museum. This temple is also known as one among a very small minority of the temples that survived the demolition of the Chinese invaders in 1887 and as a place where the royal family often used, and Pra Sangkharat- the highest dignitary of Laotian Buddhism resided.
From the outside, Wat Mai is very large, lies on a vast ground. It features a style of religious architecture, consists of an ordination hall (sim) and some koutis (dwelling of the monks). A veranda was added in front and the back of the ordination hall in 1821. In the following decades, many other monuments were added. The triangular, pointed 4 - tiered roof of the 'sim' extends almost to the ground with gilded Nagas snakes on all its corners. The large solid pillars are all gilded and meticulously carved.
Inside, there is a large Buddha statue located in the middle of the main room, on its two sides are two lines of other smaller statues sitting or standing. In addition, the walls are decorated by at least thousands of very small golden statues and figurines. But among them, the seating statue of emerald stone is the most important of the temple. Wat Mai has already preserved the most precious statue of Luang Prabang – the Prabang, which is now in the Royal Palace Museum. Each year, during the New Year (Boun Pi Mai), residents move the Prabang to Wat Mai to wash and expose it outside.
Wat Mai is open every day between 8am and 5pm. There is nothing more wonderful than reaching Wat Mai on a cycling tour and we as an experienced travel agency will be your loyal companion.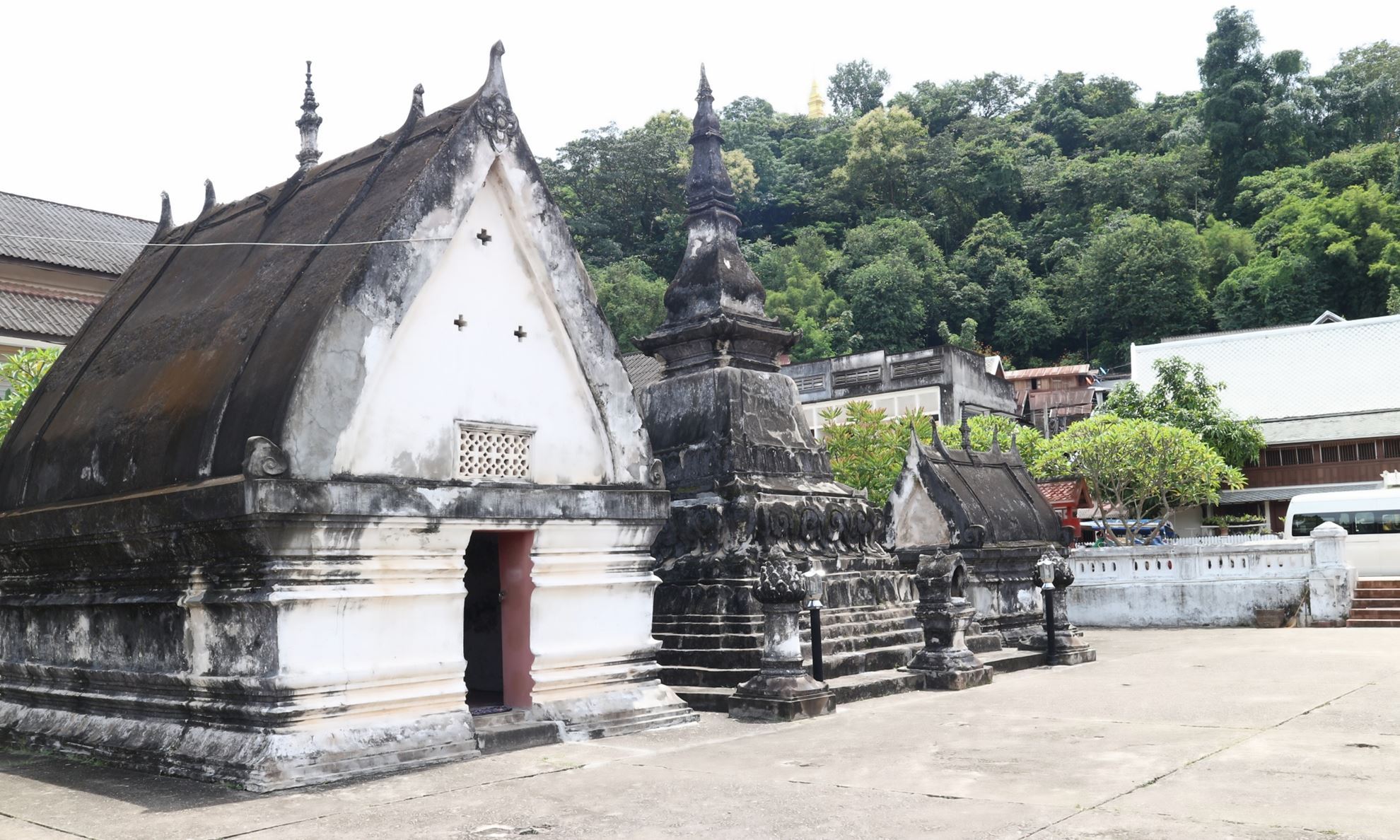 attractions.attractiontours