Amazing services - Luang Prabang
Amazing services - Luang Prabang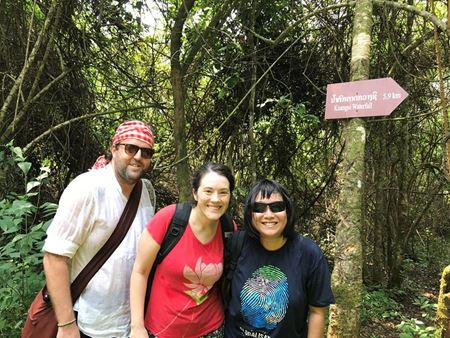 Dear Ms Dokmai,
I cannot begin to thank you enough for this wonderful trip to Luang Prabang. It has been nothing short of an amazing adventure to the insights of the food and culture of the Lao people.
The services rendered were explicitly detailed orientated to our needs and there wasn't a time when Ms Dokmai was not in assistance . She painstakingly emailed and WhatsApp us in Malaysia a month before our one week trip on 23 April 2018.
She and her team were very sensitive to our request and arranged an amazing trek to the Kuang Si waterfall and the boat ride up to Muang Noi. Muang Noi was so beautiful beyond words with the riverside village lined up with stunning view of the mountains.
This trip to Luang Prabang has been rejuvenating away from the hustle bustle of Kuala Lumpur. We will definitely be back to Luang Prabang and would venture into more hidden gems within the northern region .
Ms Dokmai .. thank you so much for the wonderful trip and we look forward to see you again.
Warmest regards,


- Lai Wan , Iris and Kevin -